AVACON Technologies has been providing electrical design, manufacture and installation services to the local industries for over 5 years. AVACON was established in 2010 as an Automation and electronic engineering company specializing in the Automation and Control Engineering. Later, it was expended to Electric Power systems and Power distribution. The Company's office and operations base is in Islamabad, Pakistan. Our unmatched experience and all-inclusive approach in the fields of Automation using PLCs, Microcontroller and embedded systems, SCADA/HMI Applications and Electric Power Systems are already helping utilities and other businesses. Our strengths are having highly qualified and well experience professionals in each specialized field. Over the course of time AVACON established its self as pioneer of providing automation in Pakistan.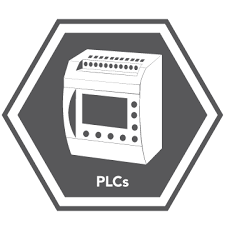 1
PLC TRAINING

PLC (Programmable Logic Controller) is an Industrial
computer control system that continuously monitors the
states of input devices and updates the output devices
according to the user program in it. It is the main brain
of the Automation System (AS)
2
SCADA TRAINING

SCADA (SUPERVISORY CONTROL AND DATA ACQUISITION)
is an industrial control system in a computer operating system
environment. It is basically a part of the Operating System (OS)
that provide window into inside an Automation System (AS).
3
HMI TRAINING

HMI (HUMAN MACHINE INTERFACE) is a touch panel that
provides the way by which humans interact with machines
(generally PLC) on machine floor level. HMI can provide
a graphical view.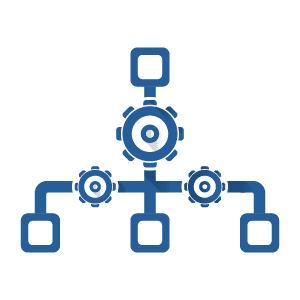 4
DCS TRAINING

DCS (DISTRIBUTED CONTROL SYSTEM) refers to a process
control system used in large and comoplex industrial processes
as compared to the former centralized control system.
5
AutoCAD Electrical

AutoCAD Electrical design software is for electrical controls
designers, purpose-built to create and modify electrical
control systems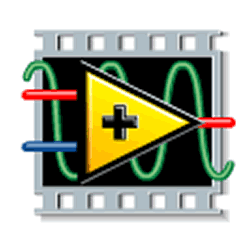 6
LabVIEW

We provide state of the art training for LabVIEW.
LabVIEW simplifies the design of distributed test,
measurement and control systems decreasing
your time to market.
Mr. Fahim Akbar
PLC, SCADA, HMI and CAD/CAM Instructor
---
B.Eng., MS Mechatronics Eng. UET Lahore-2004-6 Highly motivated, passionate and result oriented industrial automation engineer with a proven track record of driving new business, reducing costs, streamlining operations and having more than 12 years of experience in the field of Automation systems development, integration, installation, commissioning and maintenance using PLCs, DCS, SCADA/HMI, Process Instrumentation, Motor & Drives, Field Sensors data acquisition and Calibration for both marine and industrial sectors. He is Siemens Automation and AutoCAD-Electrical Professional Trainer. His areas of expertise include PLC's, VFD/AC/DC drives, Servo/Stepper motor & Drives, Process Automation, encoders, SCADA & HMI Panels, OPC SERVERS, Networking (Fiber Optic/Profibus/MPI/Modbus etc.) and ACAD-Electrical and CAM/CNC. His technical specialties include Real-time hardware/software development, network programming and system integration. He designed electronic control system for more than 20 facilities using multiple vendor PLC products.
Mr. Sajid Ali
PLC, SCADA, HMI and CAD/CAM Instructor
---
BEng, MS Mechatronics Engg. UET Lahore-2005-7 He has 12 years of diverse experience in Industrial Automation Using PLCs, SCADA & DCS Control Systems. His areas of expertise include electrical engineering, electronics, PLC automation, relay automation, VFD inverters, servo drive, DC drive, stepper motor, process automation, encoder, PLC SCADA & HMI Panels, PLC communication, design PLC and relay control panels etc. He has installed many types of machineries and process plants for industries like textile, plastic food, chemical, pharmaceutical, packaging, power generation, cement, etc.